We import and distribute quality products of Indian and international suppliers through our online store, RoboRium - The Robot Emporium.
Features of RoboRium.com
1. Pay easily for orders online using Debit/Credit Cards and Net Banking.
2. Pay for orders offline through Cash and Cheque transfer at any ICICI or State Bank of India branch.
3. Cheapest product rates of any online robotic store in India, with prices of many comparable items being lower than the cost in local markets, Ebay, Amazon, Flipkart etc.
4. Exclusive products, that are not found anywhere else in India and are must-haves for any roboticist.
5. Same-day shipping for all orders placed before 2PM IST.
6. Shipping pan-India, and internationally to Australia, Canada, China, Japan, Malaysia, New Zealand, Singapore, USA, and more.
7. Schemes that allow customers to get discounts on products by suggesting new suppliers for robotic products.
JMoon Technologies also provides free technical details on products, along with how-to-use guides, links to drivers, codes, and projects on its Wiki Website, to ensure ease of use of products by customers.
Currently, JMoon Technologies is the official Indian retailer/distributor of products by:

TowerPro specializes in R/C products such as servos, ESC, BLDC motors and accessories.
---

Robotis is the manufacturer of Dynamixel Smart Actuators, High-End Robot Actuators, OpenCM controller boards, OLLO/DREAM and BIOLOID educational kits, DARwIn-OP and THOR-MANG Robot Platforms and their accessories.
---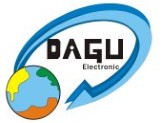 Dagu Robot is a manufacturer of service robots, educational & hobby kits, robot arms, grippers, sensors, controller boards, robot chassis and other accessories.
---
In addition to the products by above suppliers, RoboRium.com also carries products like- Arduino Compatible Boards, Microcontrollers, DC Motors, Submersible Pumps, Vibration Motors, Camera Sensors, Distance Sensors, IMUs/Accelerometers/Gyros, Infrared Sensors, RF Receiver Transmitters, Light Detecting Sensors, Soil Moisture Sensor, LCD, Programmers, Wheels, Robot Kits, 3D Printers, Glue-guns, breadboards, and more. Click here for complete list of suppliers.